All About Juniors
"The purpose of the ASCA ® Junior Program is to encourage Juniors to become involved with their Australian Shepherds. Because the future of the breed and the future of ASCA® rest in the hands of these juniors, the program exists to allow them to learn about, and become familiar with, all aspects of the breed and the areas of competition available through ASCA® . The ASCA® Junior program seeks to instill in these, tomorrow's breeders, competitors and judges, the following concepts:
• Pride in the ownership and training responsibilities that go with Australian Shepherds; appropriate and humane methods of training and handling dogs
• Patience and perseverance when working with dogs
• A good work ethic, or in other words, that "hard work pays off"
• Discipline in working to achieve goals, especially those related to accomplishments in the ASCA® Junior Program
• Good sportsmanship, and the sense of accomplishment that goes with winning on a level playing field
• Pride in competing with a dog whose training has been largely impacted by the junior
These are opportunities to forge life-long friendships with your competitors." – ASCA.org

Frisbee
There are many Frisbee organizations offer competitions throughout New England.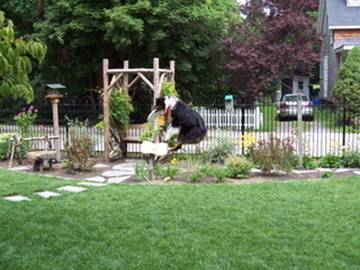 Obedience
Obedience is a great way to connect with your dog; Aussies love learning and are eager students.
Herding
Herding is what an Aussie was bred for, there are many juniors who compete in the stock arena.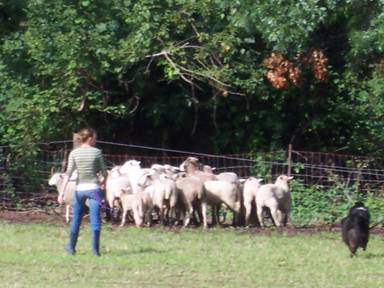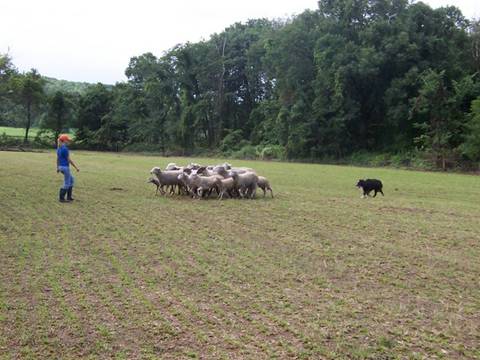 Conformation
Conformation is a great activity to do with your dog. You can show your Aussie in many different classes, from junior showmanship, to breed. It is a great way to make your dog the most attractive it can be.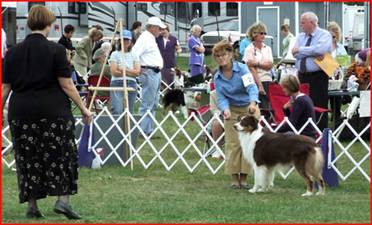 Flyball
Ready? Set Go! Flyball is an exciting team sport! It fast and lots of fun to race your dog.
Tracking
Tracking is a sport were you have to be able to trust your dog, you work together as a team to be able to find articles laid on a track.
What's Up With These Patterns?!
Juniors are asked to perform many different patterns, from A-Z.
These are the patterns that Judge Libby Stibley had the juniors' perform, at the junior showmanship finals, at the 2007 ASCA nationals.

Have any ideas?? Contact junior editor Kaylene Scotton at AussieJunior08@aol.com